 Watch in The Netherlands on NPO 2
THE FILM: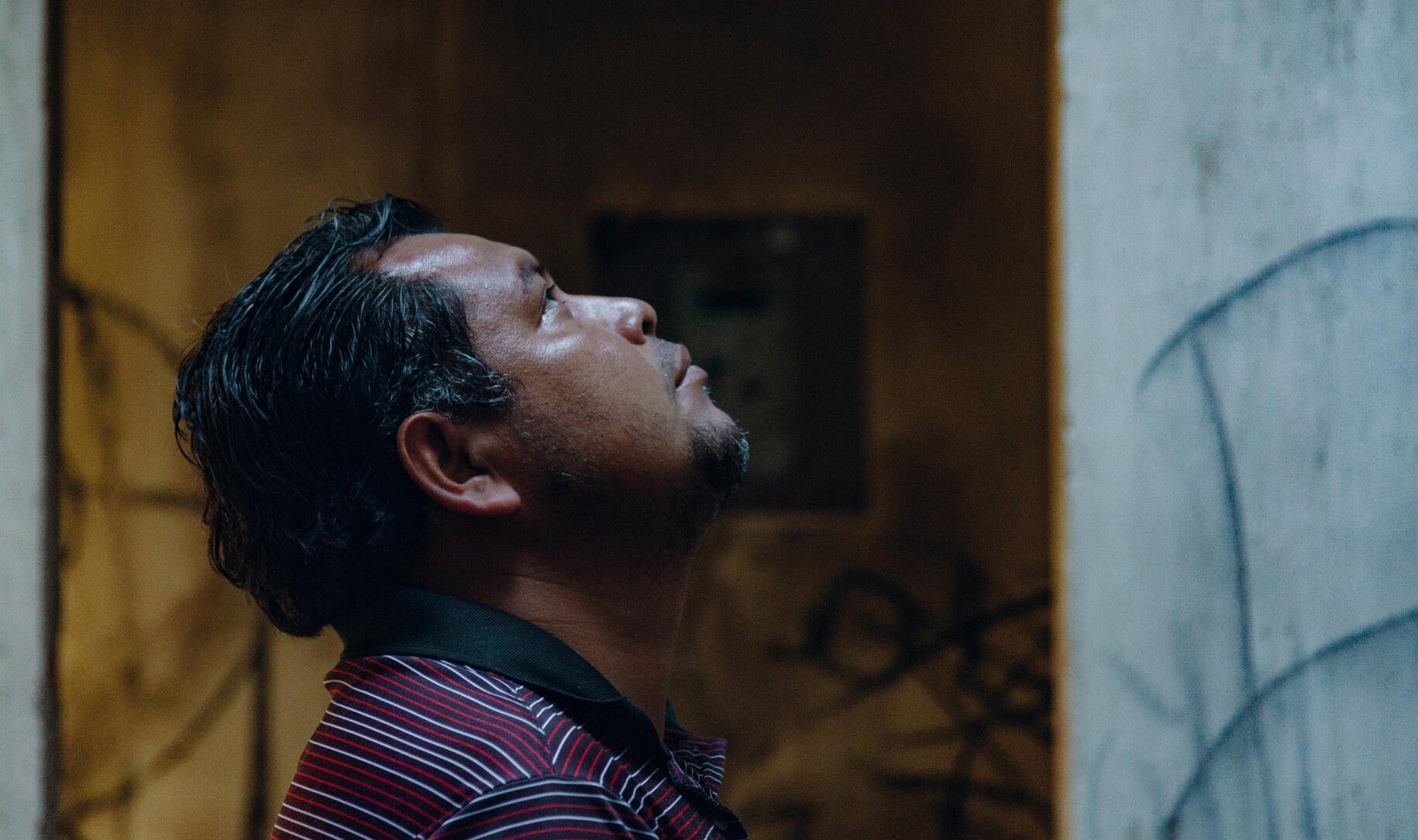 BEHIND THE BLOOD IS THE SHOCKING TRUE STORY OF A MAN FIGHTING AGAINST RAMPANT GANG VIOLENCE IN HONDURAS, AND A PORTRAIT OF THREE UNLIKELY FRIENDS; A PASTOR, A KILLER, AND A CRIME JOURNALIST
Priest and furniture maker Daniel Pacheco works in one of the most dangerous cities in the world: San Pedro Sula, Honduras. He tries to save lives, but that's no simple matter in a country with staggeringly high murder rates. The killings are countless, not just by the drug cartels, but also by the police and the army. Pacheco lives in the midst of it, risking his own life.

Reporting murders is everyday business for TV journalist Orlin Castro. He seems comfortable with the nocturnal violence, but at the same time he dreams of a different, quieter life.

A hitman named Matathan talks openly about his profession. He says he has had enough and wants to start a new, pious existence. But Pacheco, who knows him well, doubts his sincerity.Following these three men, Dutch-American filmmaker Loretta van der Horst, who was born in Honduras, gets frighteningly close to the horrific violence that no one seems able to end. If you don't value your own life, Pacheco explains, it's easier to kill others.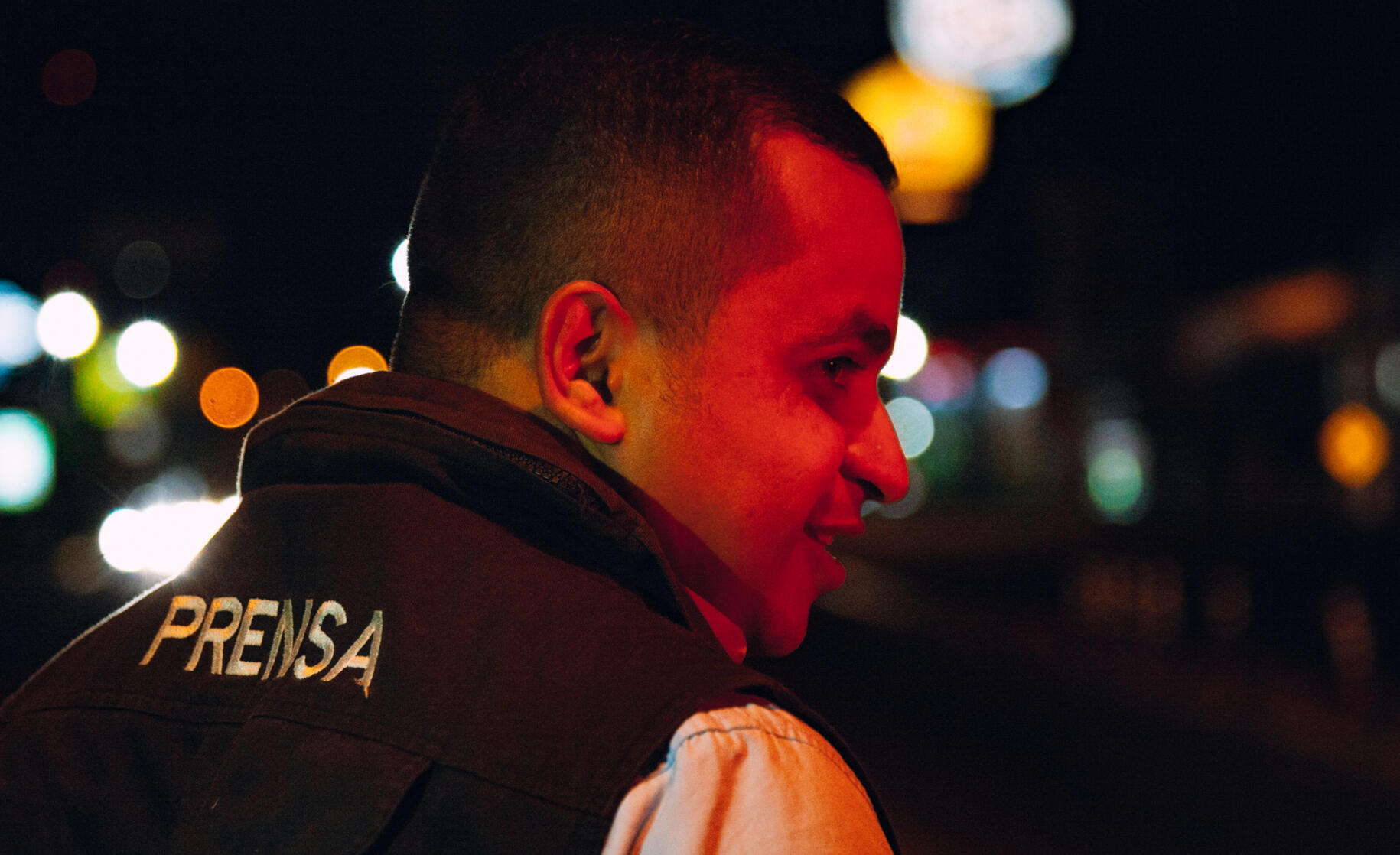 TEAM: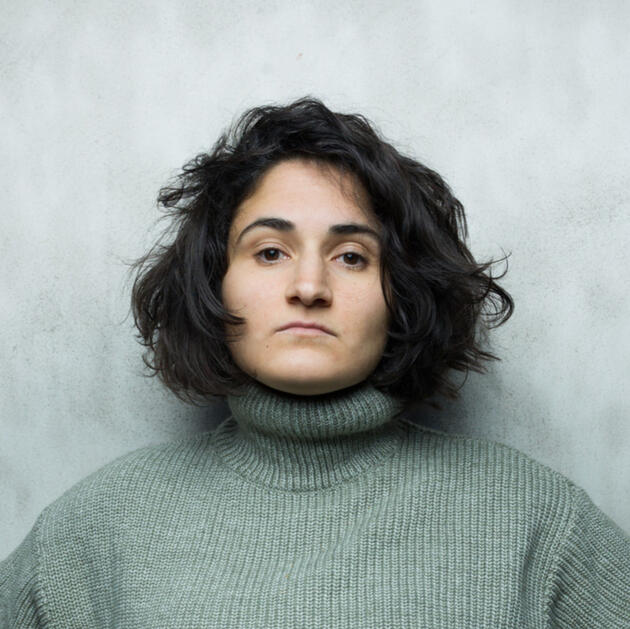 Director
Loretta is an Emmy nominated investigative journalist and filmmaker. Behind the Blood is Loretta's debut feature length documentary. After studying psychology and political science she realised she could reach more people by what she had always done on the side; telling stories. After completing an M.A. at NYU's Arthur L. Carter Journalism Institute she started reporting about human rights and social issues as she travelled throughout Latin America. Past credits include Sound of Vision (2013, Emmy nominated), Huesos que Hablan (2014, Emmy nominated), Unfinished Revolution (2019).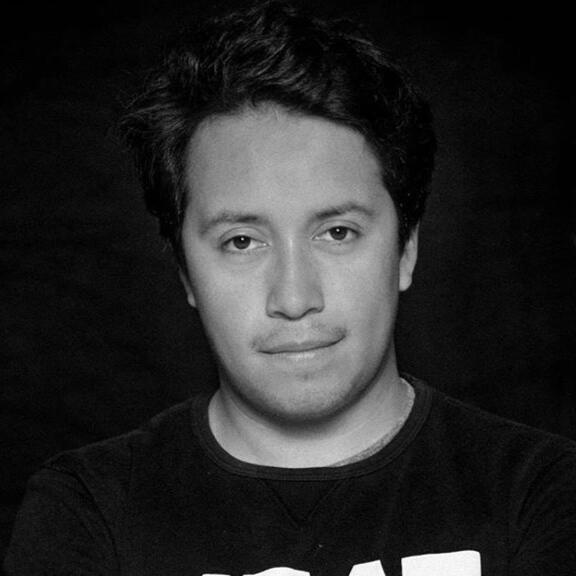 Director of Photography
Fernando graduated from the Amsterdam Film Academy in 2015 and works as a DOP in documentary as well as fiction. He has worked with Reber Dosky on his film Yezidi Girls (2016), with Biserka Suran on Allez Viens (2015), with Nico van den Brink on Spiegeltje (2013), Jim Süter on Panopticum (2014).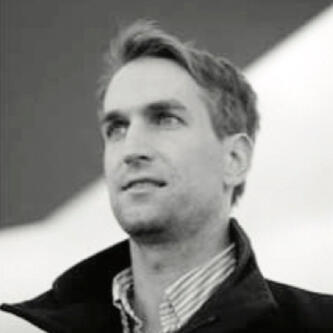 Producer
Producer Wout Conijn graduated in 2005 from the Amsterdam Film Academy as a documentary director with his award winning short documentary My Turn. In 2009 he started Conijn Film producing for other directors as well. Focusing on both short and feature length documentaries like A Family Affair by Tom Fassaert (An Angel in Doel, Berlinale Forum Competition), which is the opening film for IDFA 2015.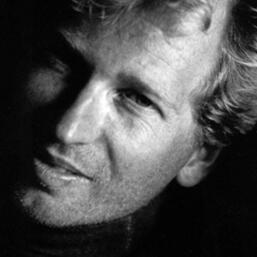 Script Coach
Joost Seelen has worked since 1984 as a documentary filmmaker. Among his films are e.g. Zwarte Soldaten, Jaar 1, Alan Reeve and The City Was Ours.
Joost has recently switched from filmmaking and producing to coaching both beginning and experienced filmmakers during the entire filmmaking process.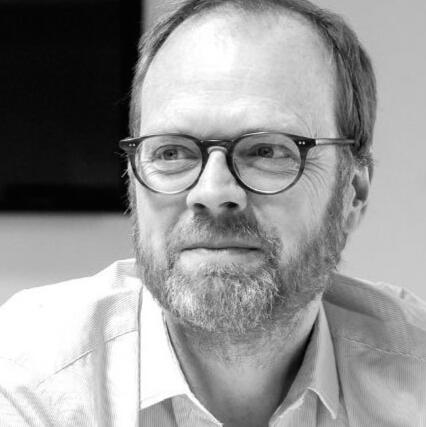 Producer
Award-winning producer / director Trevor Birney has a strong track record as a producer of quality documentaries and series for Irish, UK and international broadcasters. He is a co-producer on the Oscar shortlisted, Alex Gibney feature-documentary, 'Mea Maxima Culpa: Silence in the House of God', for which he received an IFTA in February, 2013.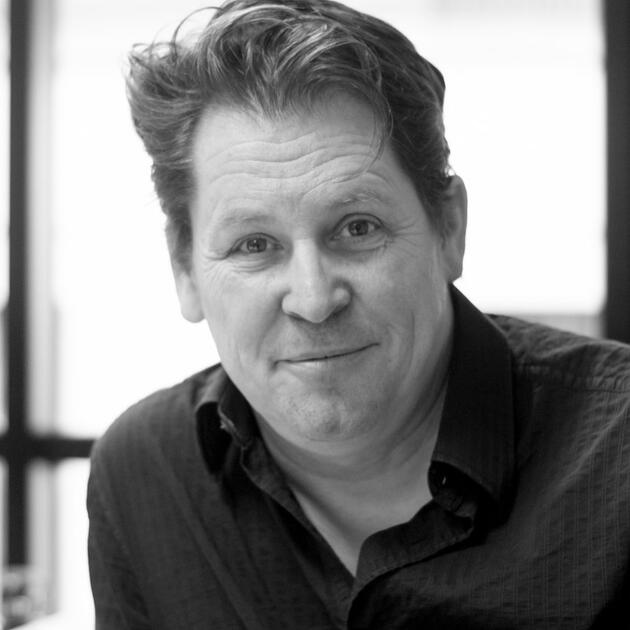 Producer
Brendan is an experienced filmmaker, specialising in documentary and feature films. He was been making high end documentaries for both BBC Television, C4 and RTE in the UK and Ireland for over 20 years, including his Royal Television Society (RTS) winning documentary Breaking The Silence about families coping in the aftermath of suicide. His first feature film as a producer JUMP was selected for the prestigious Toronto International Film Festival in 2012.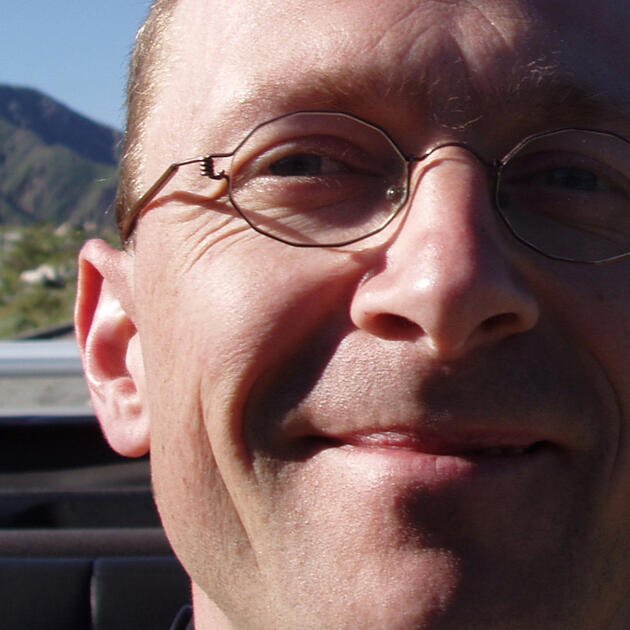 Editor
"Editing is working with experience, intentions, acting performance, camera images, movement, contradictions, transitions, rhythm, sound, music and above all emotion." Herman edits both fiction as well as documentary films. Recent documentaries include: Drømmeland (2019), Het beste voor Kees (2014), Life at Lowlands (2013).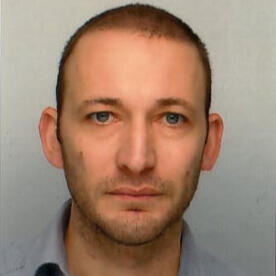 Editor
"I believe the strongest story form is already hidden in the filmed material. The challenge is to find it. As Michelangelo said: "The statue is already embedded in the stone, all I have to do is remove the rest." Patricks past work includes: Sylvana, Demon of Diva (2018), Spiegeldromen (2018), Schuldig (2016, series).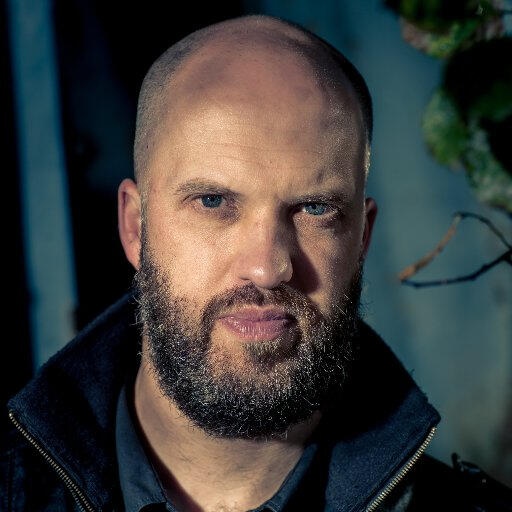 Composer
When he is not working in his own studio he travels to different studios internationally to record his music. He focuses on film soundtracks and has recently scored the following films: In Blue (2017), Drone, (2011), Our mission in Afghanistan (2016), Tapwater Engine (2019).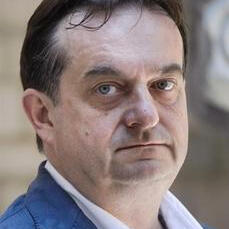 Sound Designer
Ranko has more than 25 years of experience in the film business. Operating internationally, from the Netherlands to Croatia and from Lithuania to Colombia he has built up an impressive CV of work ranging from feature films, through high-end television drama to documentaries. He recently worked on: Ring of Dreams (2019), Bruce Lee and the Outlaw (2018), I will cross tomorrow (2019).
WHAT YOU CAN DO
1. Donate
Support gang prevention and intervention efforts by donating to Pastor Daniel Pacheco's organisation Casa de la Esperanza. Every little bit helps. Use this button or donate to Daniel directly through Moneygramm by contacting him:
Daniel Pacheco's Whatsapp: +504 9728-4415
2. Spread the word about the film and about Daniel Pacheco.
The more people that see this film the more are likely to take action in support of human rights defenders like Pastor Daniel Pacheco. We are also currently working on building new partnerships with NGO's involved in gang prevention in Honduras.
3. Follow Behind the Blood on social media.
We will keep updating you about Pastor Daniel Pacheco's violence prevention and intervention efforts through facebook and instagram. Sharing these updates will help!
4. Get in touch with Daniel Pacheco.
Send Pastor Daniel Pacheco an email in Spanish (click above), have a look at his website. Tell him you've seen the film and what it meant to you. He reads them all and greatly appreciates any moral support!
4. Get in touch with Orlin Castro.
If you wish to contact Orlin Castro you can do so via Whatsapp. He appreciates your messages and support as he is still risking his life every day by reporting the news.
Orlin Castro's Whatsapp: : +504 9530-1650.
Contact team #behindtheblood !